Did you build your own cabinets and looking for cabinet doors? We carry the full line of Premoule doors which include wood, thermoplastic, melamine and polyester. They can create any design or size you need.
For more information on availability, please check out the links below:
---
Prémoulé's program enables you to innovate and to develop your own line of custom designed products. With Thermoplastic, you have a vast array of models and accessories, as well as lots of finishing options. Glaze on thermoplastic, penciled glaze or wiped glaze finish or a high gloss finish, your choice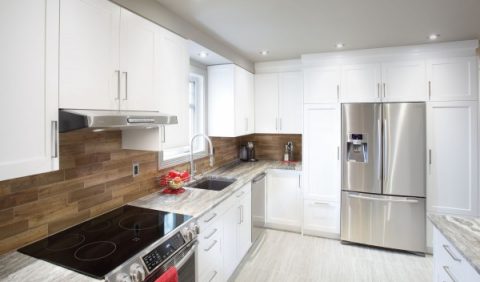 ---
The Avanti 5-piece polyester kitchen cabinet doors bear the signature of a job well done and bring distinction to any interior. Avanti doors are made of quality melamine and polyester components and are available in a variety of trendy colours.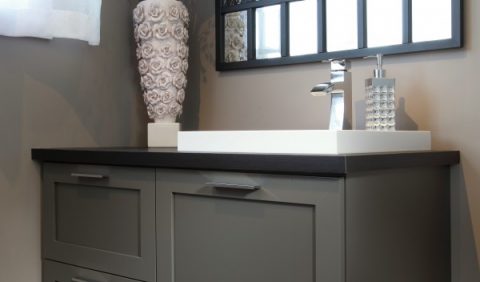 ---
Smart and stylish, Evolution doors offers you, since 2006, polyester doors of superior quality. Our doors come in four models, as well as our frame doors, mouldings and accessories. Evolution… for a sophisticated kitchen and a bathroom to suit every style and every budget.
PURTFLEX, EXCLUSIVE TO EVOLUTION
The PurTflex collection offers you doors resistant to heat, abrasion and chemicals, easy to clean and with a high ultraviolet light stability. Offered in our Azur, Shaker and now Saphir models, our color offering is always evolving.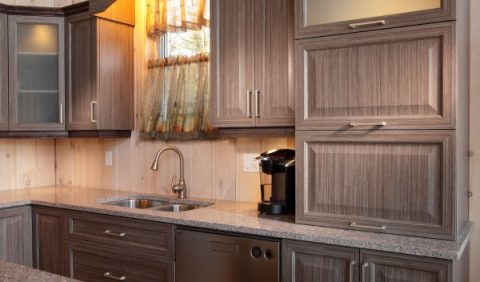 ---
Prémoulé offers a wide range of wood doors and components. With Premoule, you can be sure to have a door adapted to your needs and a generous choice of mouldings and accessories (such as baseboards, casings, wine racks and more). Premium wood category doors are available, as well as standard, in a dozen species such as birch, maple and walnut.